A few days ago I was discussing what the ideal accessible space for queer folks would look like, and the ways we would make it as inclusive as possible. It was a very interesting and thought-provoking conversation because there are so many different facets of the queer community, especially minority groups within the queer space, which aren't adequately supported or acknowledged in the mainstream – such as BIPOC, religious queer youth, and older trans (especially non-binary) members, and disabled folks.
There is a lack of consideration for access and acommodations in queer spaces – for example bars, clubs, parades, resources for LGBTQ+ people, and it seems that there may also be little desire to be educated on the topic of access.
But in this blog post, I wanted to take the opportunity to discuss this topic from the perspective of someone in the community who lives with disability, and propose some potential solutions to some of the issues we face.
First of all, it's important to remember that these venues have limited financial resources and are societally less able to thrive in spaces which aren't populated with other gay venues, as there's bound to be societal barriers caused by institutionalised homophobia when combating ableism, but that they need to be actively overcome as otherwise you're inadvertently discriminating against a minority within your own, and it's incredibly difficult to be denied access normally, never mind in an environment which you're led to believe is more inclusive and embracing of differences.
Crowdfunding for resources
The LGBTQ+ community is wonderful when it comes to raising money for charities, and this should extend to campaigns or fundraisers which enable accessibility. We as disabled people are the first to understand just how expensive and capitalized access provisions can be, however, there are means and ways – again we see what the community can do for other causes, and one cause is no more important than another and we can advocate and support both!
Venues
Be affiliated with organizations such as the radar key scheme, carers discount, and sunflower lanyard scheme
Widened doorways
Automatic doors
Ramps and internal/external lifts
Offer basic sign language training classes
Develop a disabled work experience/apprenticeship programme and hire disabled staff
Accessible door buzzers, bathroom, website/social media content, and fire exit(s)
Advertise a taxi service which offers accessible cabs
Have a diverse menu inclusive of different dietary requirements
Service dog friendly doesn't equal every dog friendly, so ensure there is a designated space for those with a service dog to sit, and require dogs to be on-lead
Events
Accessible pick-up and drop off bus service, offer a volunteer service for people to help those who request additional support around the site – this could look like someone to help push a wheelchair or find where they need to be
Have disabled viewing podiums so people can watch the parade in wheelchairs or from a seat
Hearing loop enabled seated spaces
Finding grounds that have paved pathways in case of poor weather as wheelchairs/walkers/sticks can't safely go through muddy ground
Disabled drag queens and other performers
Accessible porta-potty toilets
Supporting dietary requirements
Budget for potential attendees accompanying patrons
For merchandise, have a wide range of sizing
For film screenings or any media used on-site for e.g. a history exhibition, provide autism and dementia-friendly time slots, be aware of any trigger or content warnings, and have the ability to select different languages for subtitles
For speeches or on-stage acts, hire a sign language interpreter
Remember to make announcements before any display of flashing lights
Offer a locked refrigerator for those whose medication (eg insulin) which needs to be stored, and provide a room where-in people can take or have their treatments administered in private by trained medics
Maintaining the measures used during the pandemic to make acquiring support or accessing services/events easier when we couldn't physically attend, such as virtual tickets
Hire disabled, queer, trans BIPOC creatives and educators for classes, not just specifically during awareness months
Ableism awareness and anti-racism training – the disabled community, especially the disabled LGBTQ+ community, is perceived and advertised as being predominantly white
QUEER DISABLED CREATIVES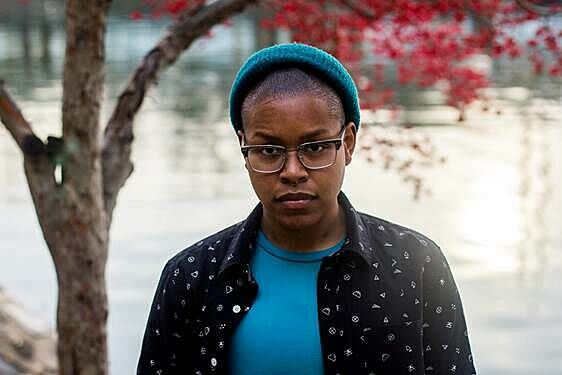 Cyree (he/him) is a poet and writer from Piscataway, NJ. SLINGSHOT, his first collection of poetry, won a 2020 Lambda Literary Award in Gay Poetry. Development of the work was supported by the Rewire News Disabled Writers Fellowship among other organizations.
"Stephanie began her volunteer work and activism in the African American Deaf community in Atlanta, Georgia in 2001. She founded S.U.R.V.I.V.E, (Sistahs Ultimately Regaining Victory in Voicing Equality), a group serving the LGBTQQI Black Deaf community in Atlanta. She became involved with Zami, a not-for-profit group for lesbians of African Descent living in Atlanta area whose mission was to empower and affirm the lives of lesbians of African descent through scholarship, leadership development, support/discussion, social activities, drumming, outreach and education."
"Dior is an award-winning, latinx mental health activist with over 10 years of experience in advocacy. She specializes in working with universities and corporations to discuss self-care advocacy, wellness accessibility, diversity within mental health, and related topics."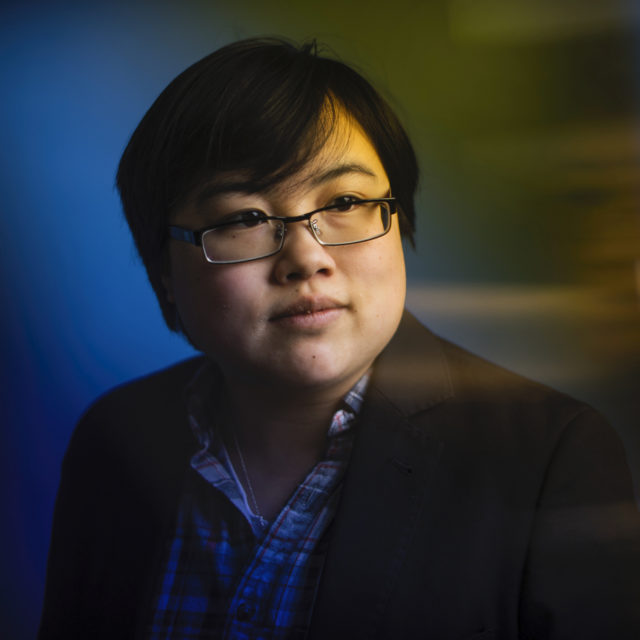 "Lydia is an advocate, organizer, educator, attorney, strategist, and writer. Their work focuses on addressing state and interpersonal violence targeting disabled people living at the intersections of race, class, gender, sexuality, faith, language, and nation. They are Policy Counsel for Disability Rights and Algorithmic Fairness for the Privacy and Data Project at the Center for Democracy and Technology, and Director of Policy, Advocacy, and External Affairs for the Autistic Women and Nonbinary Network."
"Leah (she/they) is a queer disabled nonbinary femme writer, educator and disability/transformative justice worker of Burgher/Tamil Sri Lankan and Irish/Roma ascent. A lead artist with the disability justice performance collective Sins Invalid since 2009, Leah's writing has been widely anthologized and published, with recent work featured in Disability Visibility Project, GUTS, Guernica, and Shameless to name a few."
Organisations and productions
"The Afro-futuristic performance party where queer black and brown disabled folks reign supreme. Created by queer black and brown folks with disabilities, Brownton Abbey is a transcendental mash-up of performance and party that centres intersectionally marginalized identities."
"ParaPride is committed to helping disabled people fully engage with the LGBT community and all its activities. The charity works with venues, public spaces, and online platforms to create inclusive events that cater to the needs of all those living with disabilities, mental health and chronic health conditions, and impairments. They hosted the first London ParaPride in 2019."
RESOURCES
"Regard is a national organization of lesbians, gay men, bisexuals, transgender and queer people (LGBTQ) who self-identify as disabled. We follow the Social Model of Disability. This is a way of thinking about disability that says it is society that needs to change by removing the barriers that deny us inclusion and equal rights."
IMPORTANT LINKS
The last point I would like to make is regarding accessibility takes time, we as a community understand that it's the active listening, fundraising, and making these alterations which is the really important matter – especially regarding smaller businesses. The excuse, however, which I often hear being brought up, is using the mere fact you are a small business to deflect criticism about inaccessibility. Just because you're a small business, doesn't mean you can't actively do all you can within your means to acquire support and ensure you're as accommodating to a large minority.
We are a minority because of the societal barriers and discrimination we face because of our disability, however, this doesn't mean we're small in numbers; and if you do want to use money as a defense take a look into The Purple Pound campaign because the figures speak for themselves.